It's almost as if Deavan Clegg and Jihoon Lee's 90 Day Fiancé: The Other Way relationship was never meant to be. In spite of the couple getting married twice on the reality TV show, Deavan didn't quite connect with her Korean in-laws. In fact, even before Deavan decided to settle down in South Korea, she revealed how Jihoon's parents thought the 90 Day Fiancé star was their "worst nightmare."
The Utah native met Jihoon on a dating app while using its international feature and swiped right to immediately get talking. Jihoon, who learned of the app from a movie, showed up in America to meet his online love. After indulging in a bit of wine, the 90 Day Fiancé couple became pregnant on their first date. The chaos that started this troubled relationship still continues, even after Deavan and Jihoon's separation. But as the pair battles it out over child abuse allegations, divorce, and custody in real life, the TV versions of themselves are still planning for wedding number two. No one knows when Deavan and Jihoon really saw things go downhill after that. But looking back, it could have been that the American 90 Day Fiancé star never really fit in. While her not knowing how to chop carrots may have been one strike, Jihoon's parents also confessed that they didn't find Deavan to be "friendly."
Related: 90 Day Fiancé: Deavan Clegg Busts Fake News, Says She Wasn't Fired By TLC
Soon after discovering that Deavan was expecting, Jihoon flew her to South Korea to meet his parents. It was the same flight where Deavan met boyfriend Topher Park for the first time, whom she started seeing after splitting from Jihoon. On an episode of 90 Day Fiancé: The Other Way, Deavan spoke about Jihoon's parents thinking of her as their "worst nightmare" during their first meeting. CheatSheet reports Deavan also explained the reasons behind her shocking claim by adding, "I had tattoos, I didn't finish university, I was from a different country, I'm a single mom." Deavan having had Drascilla out of marriage seemed to be the #1 cause for concern for the 90 Day Fiancé star's mom and dad back then.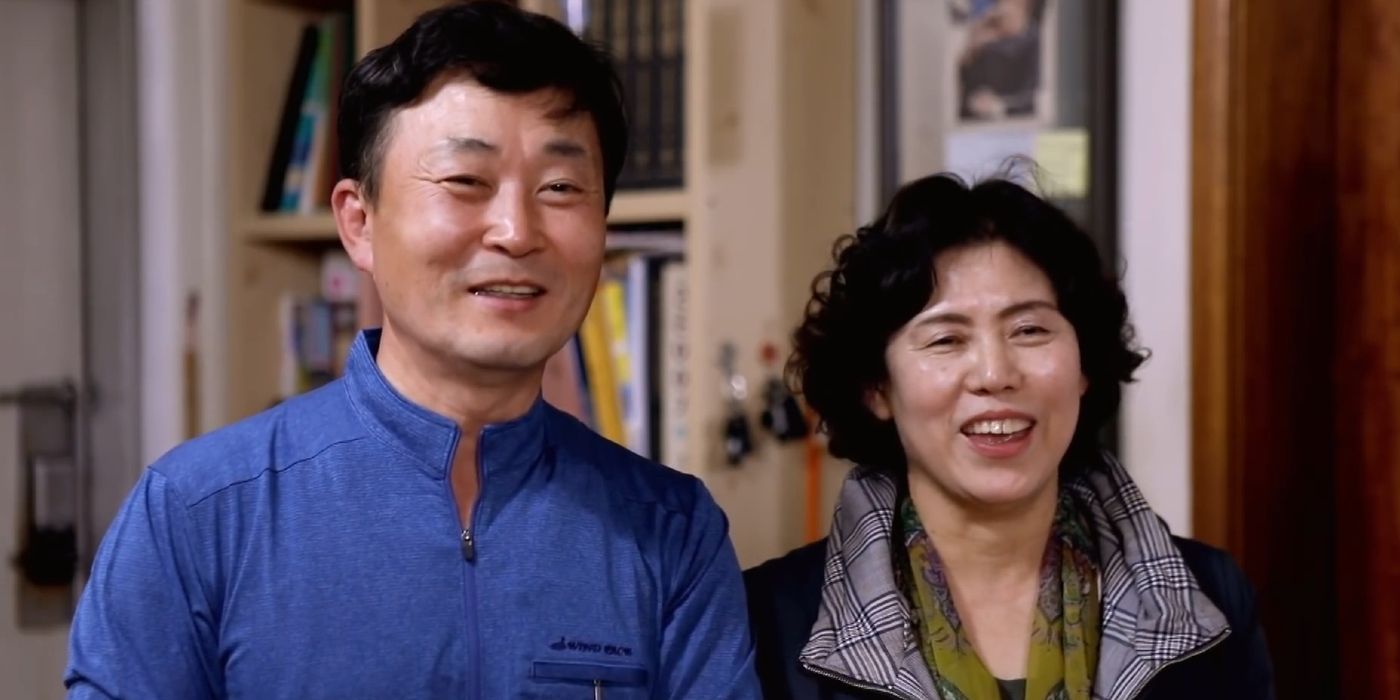 Later, Jihoon explained during the season one 90 Day Fiancé: The Other Way Tell-All that his parents actually wanted him to marry a Korean woman instead of an American. His mother told the cameras that in Korea, "You expect your daughter-in-law to be cute with you." Which in Deavan's case, "that didn't happen." Deavan being "withdrawn and shy" when they met her also made it look like she wasn't friendly upon meeting them. However, recent episodes of the series have shown Jihoon's mom bonding with her daughter-in-law, especially after the news of her miscarriage.
Since the confirmation of their break-up, Deavan indicated that Jihoon's parents have not made any efforts to try to get in touch with her or Taeyang. But Jihoon's emotional IG posts tell a different story. Knowing that the couple might not show up for the reunion Tell-All episode, 90 Day Fiancé fans may never know what truly went wrong. But their recent posts have shown Deavan and Jihoon living happier lives separately. Could the 90 Day Fiancé couple have finally reached an understanding?
Next: 90 Day Fiancé: Deavan Clegg Claims Taeyang Will Make Her 'Lots Of Money'
90 Day Fiancé: The Other Way airs Sundays at 8 pm ET on TLC.
Source: CheatSheet