Many 90 Day Fiancé: The Other Way viewers are surprised to see how stunning Kenneth Niedermeier looked when he was 24 years old. He has recently shared a picture of him from the '80s, and his followers are commenting on things like, "STOP. This is amazing."
Kenneth and his fiancé Armando Rubio first met through an online gay father's support group, and they instantly fell in love. The Florida native has four kids — son Bricen and triplet daughters, Taylor, Cassidy, and Madison. The couple is now featuring on 90 Day Fiancé: The Other Way season 2, which shows that Kenneth has uprooted his life from the United States. And he has now permanently moved to Mexico to be with his partner and his 6-year-old daughter, Hannah. In the last few episodes of the show, the couple progressed their relationship when the 58-year-old Kenneth proposed to his lover, and they got engaged. Although Armando's parents still have a hard time accepting their son as gay, the couple has decided to move forward and tie the knot. However, when they applied to get a marriage license, they received a negative answer from the civil registry. While Kenneth is visibly upset to hear the disheartening response, Armando is still quite optimistic and taking all necessary steps to get approval.
Related: 90 Day Fiancé: Everything We Know About Kenneth & Armando's New Home, La Misión
This TLC couple might not be able to get married by the end of the season, but it looks like they are still happily living together in Mexico. Kenny has recently posted a lovely throwback picture on his Instagram. The black and white image was clicked in 1985 when he was just 24 years old. While replying to a fan, he revealed that the photo was clicked way before he had his children. And Kenny had his oldest child when he was 30. He captioned the picture as, "My 80's game was on point you think?"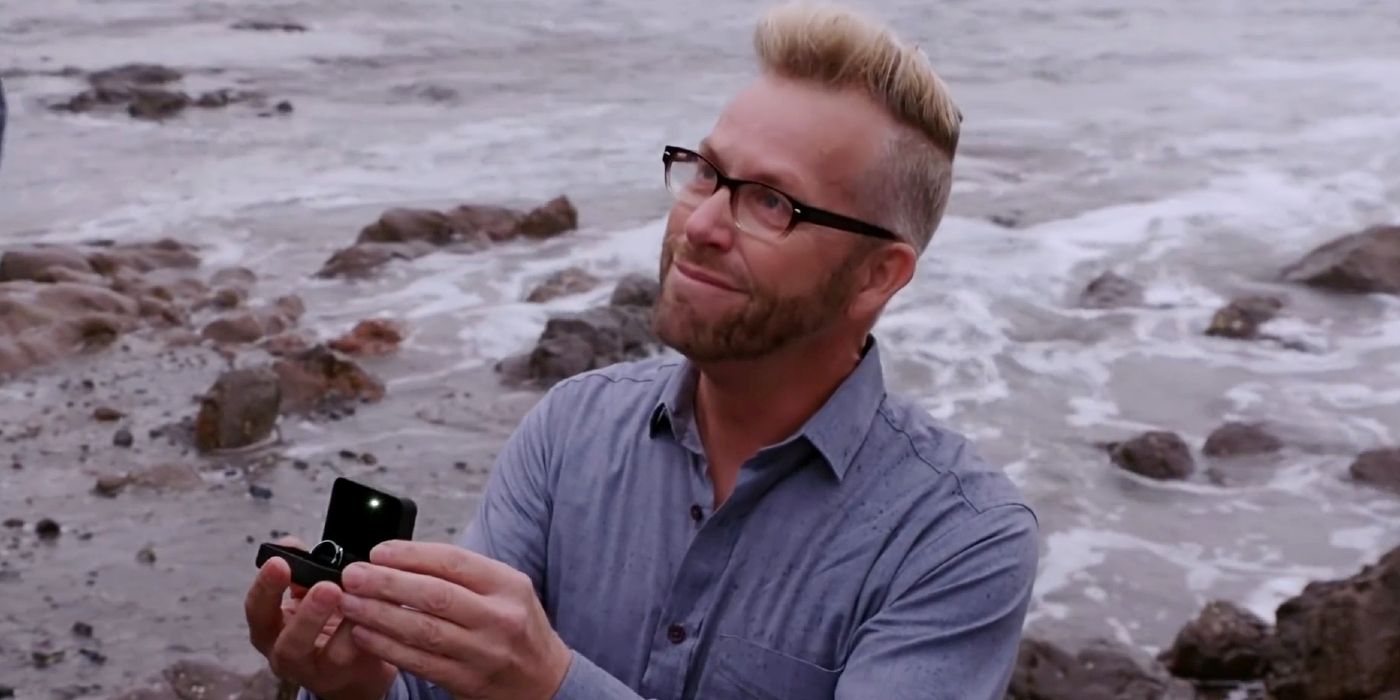 The father of four has been receiving a lot of flattering comments on his picture. One of his 188K IG followers wrote, "I'm p*ssed that you were that beautiful in the 80's, and your still beautiful nearly 40 gosh darn years later!!!!" Another one wrote, "This photo captures everything I love about the 80's!" When a fan wrote, "Blasting Madonna all day, every day," Armando chimed in, "you know he was." 
Other fans are also commenting that the TLC star looked like a model back then, and somebody else compared him to the actor John Travolta. Many 90 Day Fiancé fans are also curious to know more about Kenny's beauty and skincare routine because he is definitely aging so gracefully and flawlessly.
Next: 90 Day Fiancé: Why Armando & Kenneth Live In Mexico Instead Of America
Source: Kenneth Niedermeier/Instagram